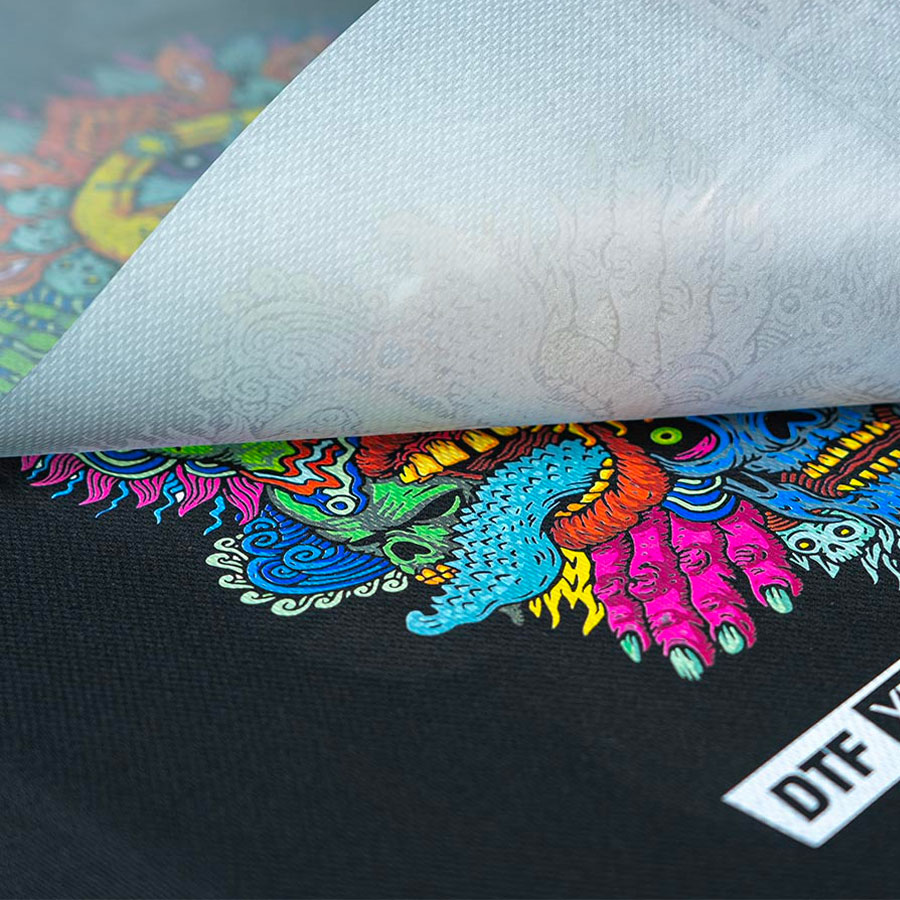 Introduction: New Direct To Film Printing
In the realm of printing and design, advancements in technology have revolutionized the way we bring ideas to life. One such innovation that has taken the industry by storm is direct-to-film printing. Max Q Designs, based in Melbourne, Florida, has elevated our printing to new heights. Utilizing cutting-edge equipment and expertise, they provide a seamless and efficient process that delivers stunning results. Join us as we explore the world of direct-to-film printing and discover the magic that Max Q Designs brings to the table.
Unmatched Precision and Detail:
Direct-to-film printing is a technique that allows for precise and intricate designs to be transferred onto a film substrate with exceptional clarity. Max Q Designs employs state-of-the-art equipment and technology to ensure every fine detail of your design is accurately captured. Whether you're a graphic designer, artist, or business owner, their high-resolution printing capabilities enable you to bring your vision to life with unparalleled precision. From vibrant colors to intricate gradients, the level of detail achieved through direct-to-film printing is truly remarkable.
Versatility and Adaptability:
One of the standout features of direct-to-film printing is its versatility across various industries and applications. Max Q Designs understands this and offers a wide range of services to cater to diverse needs. Whether you require signage, promotional materials, decals, or custom apparel, their direct-to-film printing process can handle it all. The flexibility of this technique allows for printing on different substrates, including fabric, paper, vinyl, and more, providing endless possibilities for creative expression.
Efficiency and Time-saving:
Max Q Designs takes pride in their commitment to efficiency and timeliness. Direct-to-film printing eliminates the need for intermediate steps like traditional screen printing, making the process streamlined and efficient. This translates into faster turnaround times, allowing you to meet tight deadlines without compromising on quality. Whether you're a business in need of a quick production run or an artist with a time-sensitive project, Max Q Designs' direct-to-film printing offers a solution that saves both time and energy.
Durability and Longevity:
When it comes to printed materials, durability is paramount. Max Q Designs recognizes this importance and ensures that their direct-to-film prints stand the test of time. The use of high-quality inks and materials, combined with their expertise, results in prints that are resistant to fading, peeling, and scratching. Whether your design is displayed indoors or outdoors, you can trust that it will maintain its vibrant colors and clarity, even in the face of environmental elements.
Unleash Your Creativity:
Max Q Designs' direct-to-film printing unlocks a world of creative possibilities. With their expertise and state-of-the-art equipment, you have the freedom to experiment with colors, textures, and designs like never before. Whether you're a business looking to create eye-catching marketing materials or an artist aiming to showcase your unique artwork, direct-to-film printing opens doors to limitless creativity.
Conclusion:
Max Q Designs has revolutionized the printing industry with their direct-to-film printing capabilities. Through unmatched precision, versatility, efficiency, and durability, they have elevated the standard of printing, delivering exceptional results for their clients. Whether you have a small project or a large-scale production run, their expertise and commitment to excellence make them a go-to choice for those seeking top-notch printing services. Step into the world of direct-to-film printing with Max Q Designs and witness the magic of turning your ideas into reality.